Here we will take complex health and fitness concepts and break them down so they are easy for you to. One goal of our office is to teach you easy, common sense tips to help you live a healthier lifestyle, prevent disease, and get the most out of life.
To help you achieve your health and fitness goals, we offer the following services:
Specific, spinal corrective chiropractic care, to alleviate immediate aches, pains and illness while also correcting symptom-causing irregularities in your spine to prevent future issues.
At-home spinal care exercises to complement your in-clinic correction procedures, so your body can get well faster.
Nutritional recommendations, tips, recipes and consutations to help you reduce the amount of dangerous chemicals you may be exposing yourself to on a daily basis; these tips can help you and your family lose weight and balance hormones that create weight loss resistance and illness.
Health workshops to teach you how to be on the cutting edge of today's most pressing health topics to ensure the health and well-being of yourself and your loved ones.
Extremely high quality supplements and health resources that will help you get essential nutrients into your body and toxins out so your body can heal at an optimal level.
Our care is modeled in clinics around the world due to it's effectiveness. We strive to stay ahead of the curve so that our patients maintain the highest quality of life. We make things easy to understand and follow so maximum results are achievable.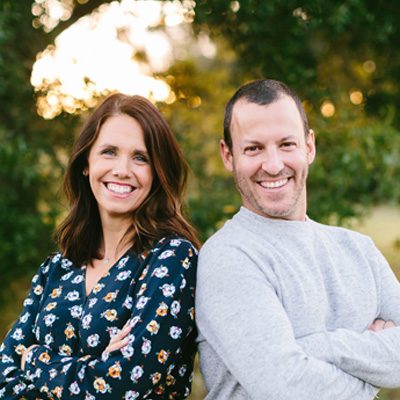 Chiropractors
Richard and Alicia Lerner D.C.
Drs. Rich and Alicia Lerner are the owners of Lerner Family Chiropractic, a Maximized Living Health Center, on the east side of Orlando, FL. Their office is part of a global organization called Maximized Living, which was founded by Dr. Rich's family. Maximized Living's mission is to change the way the world sees health.
Drs. Lerner focuses on 5 key essentials to health, 1.Maximized Mind, 2. Maximized Nerve Supply, 3. Maximized Quality Nutrition, 4. Maximized Oxygen & Lean Muscle, and 5. Minimized Toxins. These 5 Essentials form the core values of their office and the framework from which they deliver care. They both have a passion for educating the public on how using the 5 Essentials for Maximized Living can get each individual the health and the life God wants for him or her.
Dr. Rich got his undergraduate degree from the University of Georgia in exercise physiology in 1998. He then went on to Life University for his degree in Chiropractic. His passion for creating a healthier world came out of necessity for his own health. Heart disease ran rampant in his family taking the lives of his grandfathers, uncle, and at 52, his father. From that point, he and his two brothers have been on a mission to learn as much as possible about health, and share that knowledge with the world. Dr. Rich sits on the Wellness Advisory Council (WAC). The WAC is the official Chiropractic and performance provider for the United States Wrestling, Judo, Weightlifting and Para-Olympic Volleyball Teams. WAC also takes care of the 2010 MLS Cup Champions the Colorado Rapids, the U.S Martial Arts team and many of the top MMA teams and fighters.
Dr. Alicia studied human biology and got her chiropractic degree from Northwestern Health Sciences University. While a student at Northwestern, she became involved with Maximized Living and has been on fire for the mission ever since. She is passionate about giving kids a healthy start to life and seeing them grow.
Together Drs. Rich and Alicia have built one of the largest offices of health and healing in the Orlando area. Together they have taken on the purpose of helping Orlando to become a healthier place. They are partners with many of the area schools, providing free wellness checks for the teachers, education on proper nutrition, showing students backpack safety, and checking for scoliosis. The doctors have been to countless businesses teaching on proper ergonomics, workplace safety, and healthy living. Drs. Lerner also partner with many of the local churches, running programs such as Extreme Makeover God's Way, and The 40 Day Challenge transforming the health of the church.
Their greatest achievements are their 3 sons, Zachary, Jude, and Blake. They now have even one more reason to help create a healthy and happy world.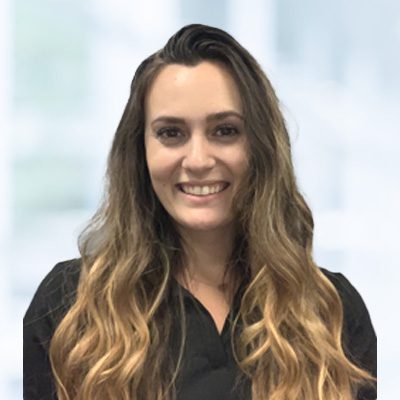 Karli
Karli is the first person you will see when you come into our office. She is elated to be part of a mission whose passion is to teach the world our bodies are designed with the power, by the power, to heal naturally.
She is dedicated to ensuring each patient receives the highest level of care. Karli is honored to have witnessed so many lives transformed at Lerner Family Chiropractic office and is blessed to be part of those lives.
Monday
7:30am - 9:30am
3:00pm - 6:00pm
---
Tuesday
12:00pm - 2:00pm
---
Wednesday
7:30am - 9:30am
3:30pm - 6:30pm
---
Thursday
4:00pm - 6:00pm
---
Friday
7:30am - 9:30am
---
Saturday & Sunday
Closed